Transformation of the City after the Expo

---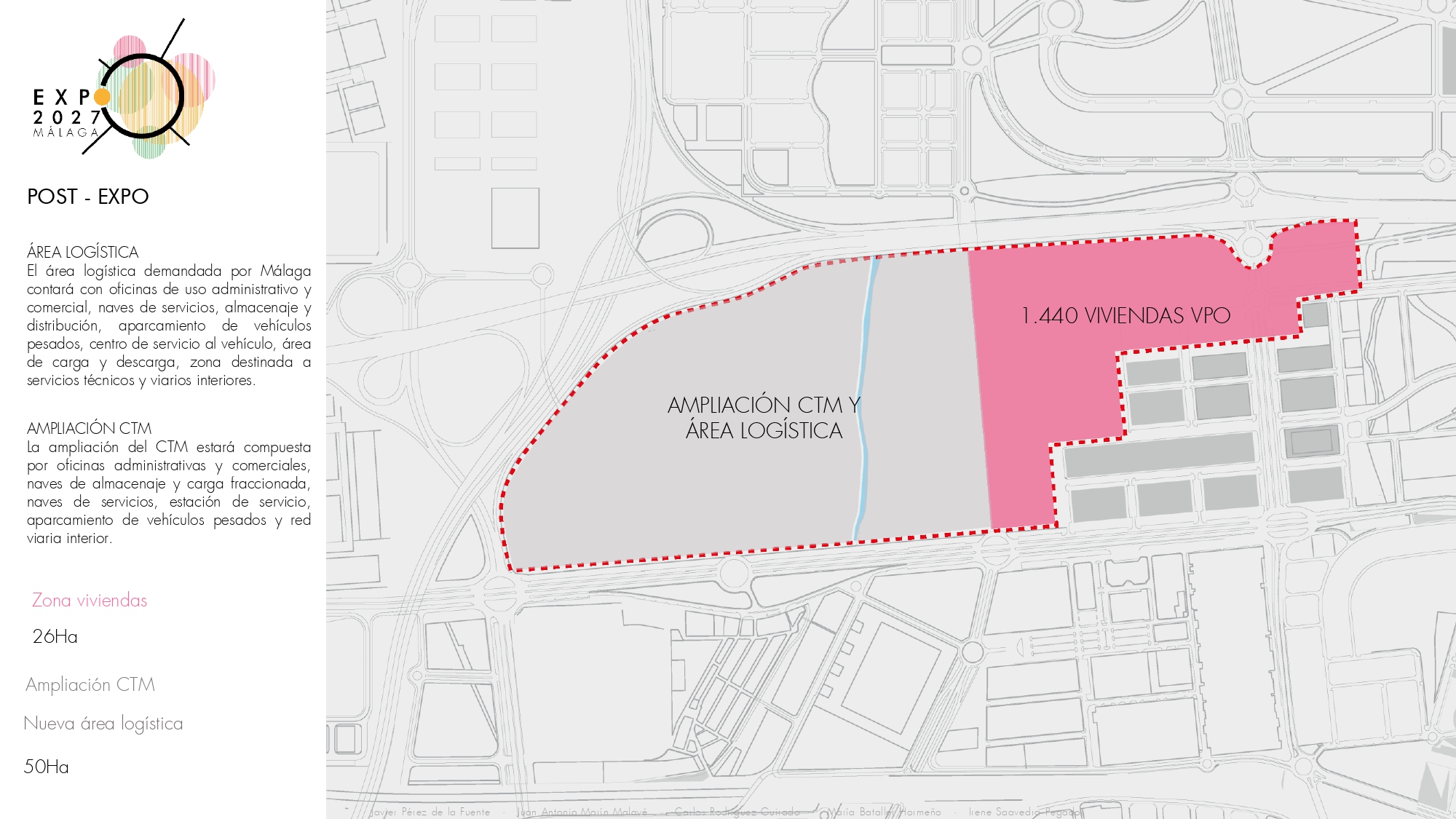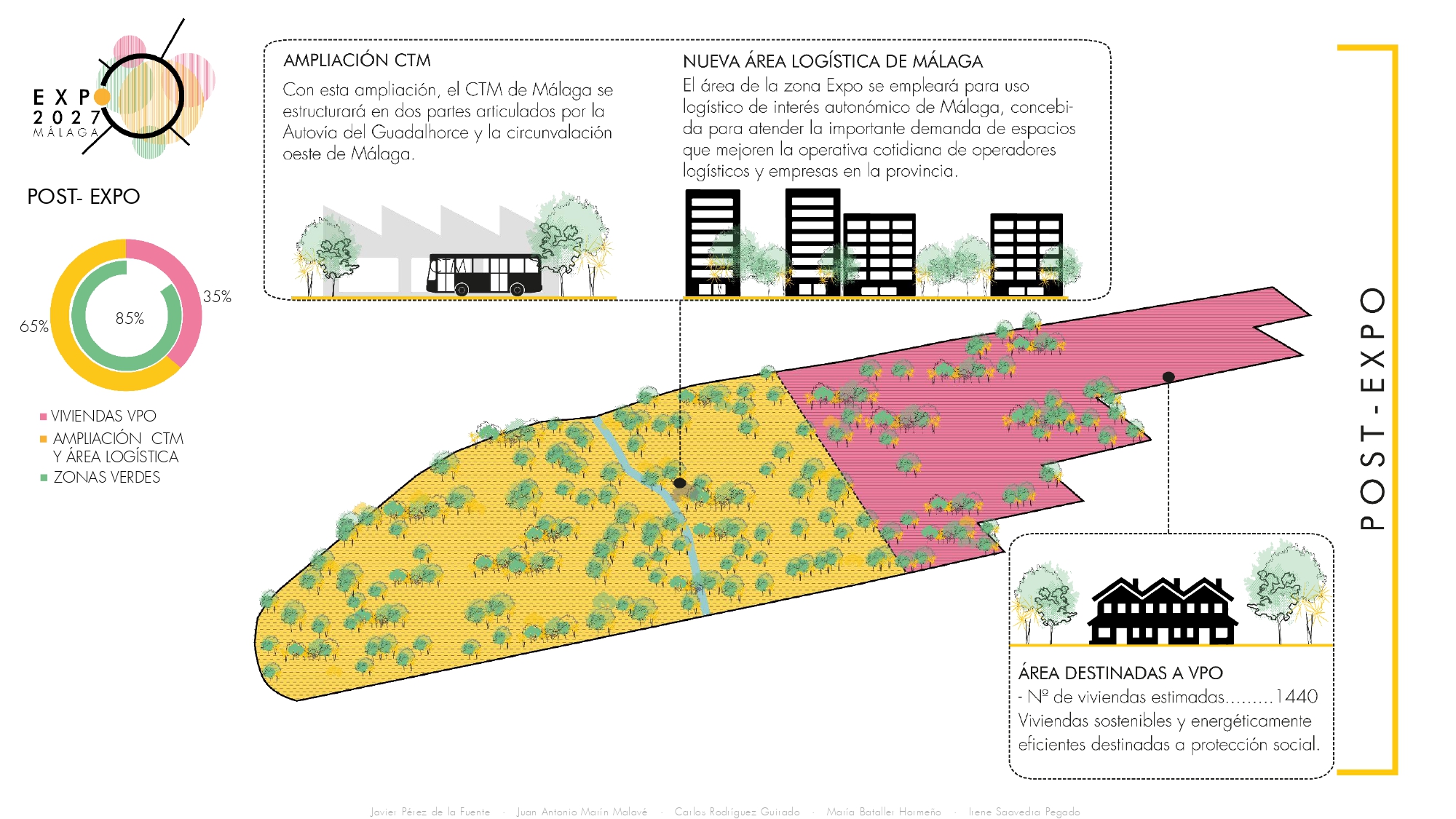 The approach that is being considered is that the land located to the west of the 250,000 m2 plot that will host the Expo 2027 Malaga has a logistic zoning and once the Expo is over this land will be used for the expansion of the Merchandise Transport Centre (CTM).
For its part, the eastern part of the main plot could be used for housing personnel that work in the assembly and operation of the Expo and subsequently incorporated into the city's public housing stock on a rental basis.
In this way, once the exhibition is over, the infrastructure and buildings created for its purpose will become new productive areas for Malaga in the medium and long term. This project aligns with the vision that reflects the City's urban planning for the coming years and is the natural area of expansion for the City. At the same time, it would respond to future demands for land for logistics, office as well as residential purposes.