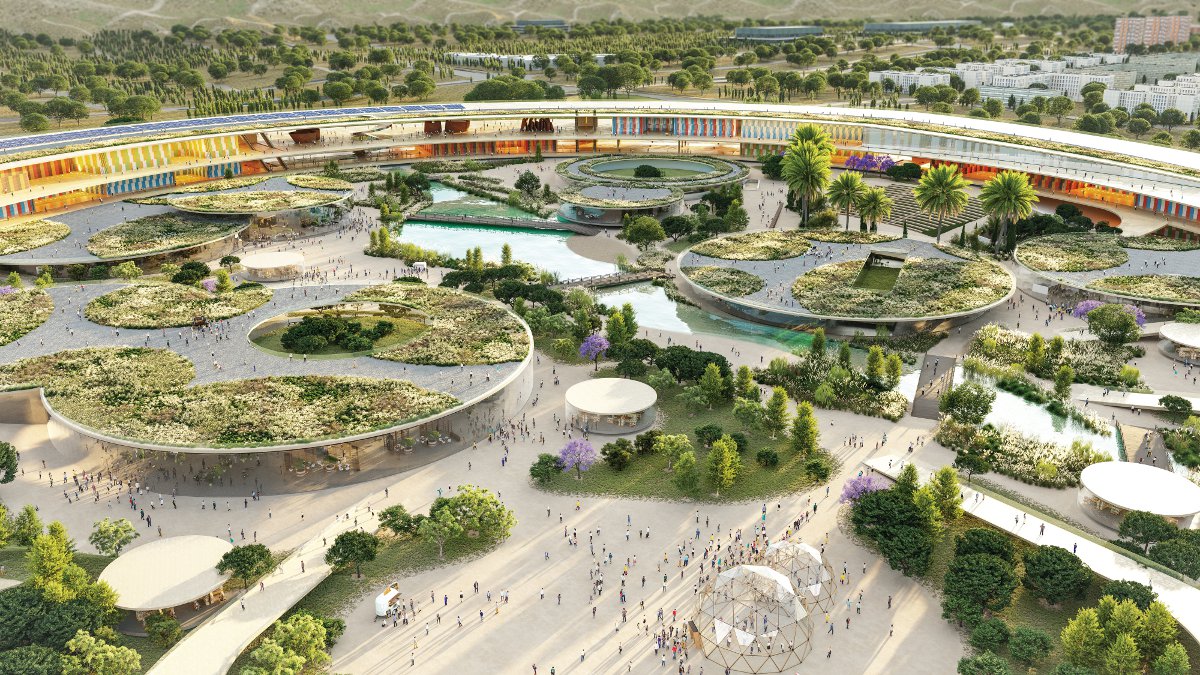 What will the cities of the future be like? Málaga 2027 'The Urban Era: Towards the Sustainable City' proposes this as well as other challenges facing the city of the future such as the development of cities and sustainability.
Sustainability must be implemented from a systemic and multidimensional perspective that guarantees inclusive and balanced socioeconomic development. It will promote an integrated approach to the urban dimension within the territorial framework; the metabolism of cities with the territories emphasizing urban-rural links, to advance towards local-regional resilience.
Expo 2027 Malaga will be an opportunity for society to reflect on how cities should move towards sustainability. The increase of urbanization requires ensuring sustainable and inclusive urban development, thus reducing inequality; such an Expo is conceived as a global framework from which to share solutions that help all countries and cities to act in the right direction. Expo Malaga will be an example of sustainability and resilience, integrated into its urban and territorial context.
A symposium on the theme of Expo 2027 Málaga – 'Towards the Sustainable City'
Málaga's candidacy for Expo 2027 offers the delegates of the BIE a day of reflection and exchange aimed at emphasizing the significance, universality, and versatility of the theme 'The urban age: towards the sustainable city'; an international Expo designed with the clear and important goal of inspiring the global community to commit to make cities more sustainable at the earliest time possible, in the pursuit of integral sustainability. Expo 2027 Málaga will provide an international and open framework for presenting and sharing solutions and successful examples, therefore bringing attention to one of today's most pressing issues.
The Symposium organized by the Málaga's 2027 candidature is conceived as a pleasant and participative session, with agile presentations; the aim is to highlight the richness and relevance of the theme that Málaga proposes for the next Specialized Expo: the relevance and universal interest in dedicating an Expo to Sustainable Cities. An international Expo that will be a one-of-a-kind and eye-opening opportunity to learn about various regional and national perspectives, ideas and initiatives, solutions and success stories; to realize the importance of sharing information, learning what others are doing, discovering examples and innovative solutions that help implement models and measures that shorten the path towards sustainable cities.